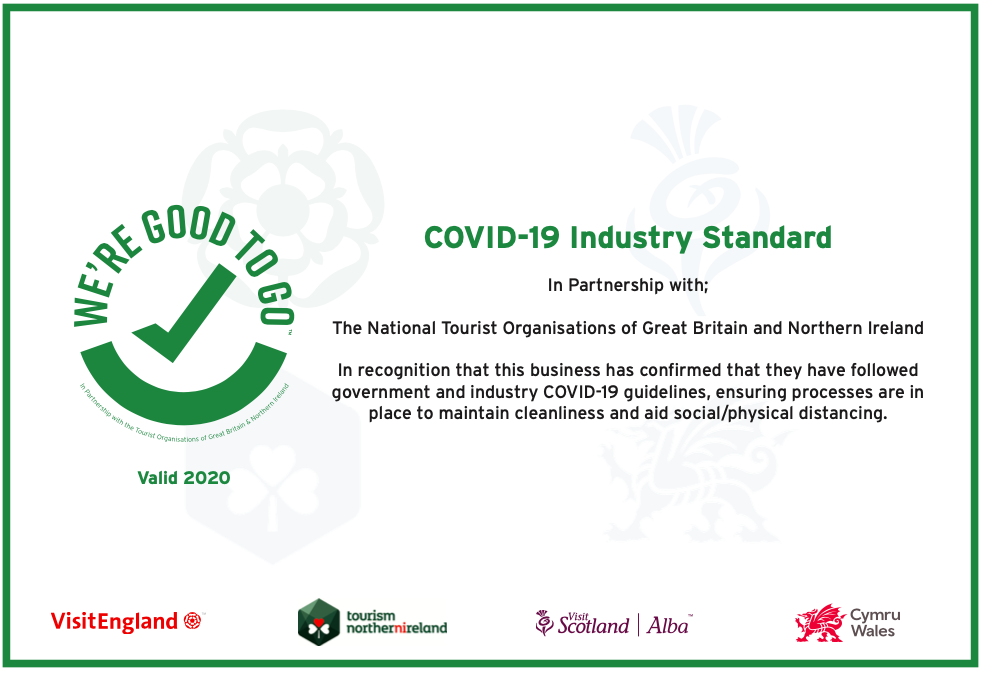 What have you done to prepare for reopening?
Risk assessments, including COVID-19 control measures, have been undertaken and agreed on with all members of the team.
Operating procedures have been reviewed and amended, as appropriate, with emphasis on reinforcing frequent and proper hand-washing and social-distancing control measures.
Will you provide PPE for staff?
Staff will be required to wear various types of PPE depending on the tasks they perform.
Will you provide hand-sanitisers for staff and customers?
Hand-sanitiser stations will be installed throughout the pub. These will be positioned at the entrance, the bar, outside toilets.
How will you keep the pub clean?
Employees will be deployed regularly to clean and sanitise, including the toilets.
Tables will be cleared and sanitised after use.
Unfortunately, the pool table, games area and slot machines will not be accessible.
How will you protect your staff?
Staff will be required to complete a health assessment before starting work on each occasion.
When planning rotas, we will endeavour to have staff working in consistent teams (team bubbles).
The bar will be arranged into dedicated work stations to better enable employees to work within safe distancing guidance. Where possible, only one employee will be assigned to each till. A hand-sanitiser station/hand-washing area will be located behind the bar.
Protective screens will be located at those tills used for customer service. Customers ordering at the bar will be required to do so at a designated till point. The remainder of the bar won't be accessible.
The area in front of the bar will be marked with floor stickers to help customers to queue at a safe distance.
How will you manage social distancing in your kitchens?
The kitchen risk assessment details the control measures introduced.
A maximum capacity of kitchen team members, without the necessity for PPE, will be set and displayed prominently by the kitchen.
Kitchen doors will be pinned open, wherever possible, to increase air flow and reduce hand contact points.
What measures have you taken to ensure safety for customers?
Furniture will be removed, or rearranged, to facilitate social distancing. 
Protective screens will be used to assist with social distancing.
Signage will be attached to tables, asking customers to refrain from moving any furniture.
Hand-sanitiser stations will be located at optimum points.
There will be regular sanitising of contact points during trading hours.
Tables will be clear of all marketing material.
Additional emphasis will be placed on serving drinks by holding the base of the glass.
Will you be serving the full menu?
Menu content has been reduced slightly to minimise the number of menu items produced from more than one kitchen workstation.
A reduced range of condiments will be provided in sachets.
Will menus be used for multiple customers?
It will be a single use recyclable menus.
Will your pubs use door staff or additional security?
At busy times, a designated person will be asked to stay on the door to manage numbers.
Will customers have to queue to enter the pub?
The pub has had its capacity assessed to ensure that it can operate social distancing safely.
Where possible, external areas will be marked for customers to queue.
Where possible and practicable, one entry point will be in use at all times, with a separate exit point.
There will be a hand-sanitiser station at the pub's entrance.
Informational signage will be installed, providing clear guidance and direction for customers as they enter the premises.
Entrance doors will be pinned open to increase air flow and reduce hand contact points.
Will you limit the number of drinks customers can have?
It is not our plan to impose a specific limit on alcoholic drinks consumed, each customer will be managed individually.
How will you manage groups of customers?
Through the use of extensive signage, customers will be reminded about social-distancing guidelines.
We are discouraging large groups. If customers do arrive in a large group or attempt to congregate in the pub after arrival, they will be asked to disperse around the pub, if capacity allows, or leave the premises.
Will children be permitted in the pub?
Yes. Customers will be requested to keep children seated and to supervise them during toilet visits.
Will your toilets be available for customers' use?
Yes. Signage will be in place on all corridors and staircases leading to toilets, asking customers to 'please keep left'.
A hand-sanitiser station will be located close to toilets' entrance/exit doors. Where possible, toilet lobby doors will be propped open.
Signage will be displayed in the toilets reminding customers about hand-washing frequency and technique.
Will your gardens and smoking areas be set up for social distancing?
External areas will be set up with the same social-distancing measures as internally.
To avoid congestion, smoking will not be permitted around any entrance/exit doors.
Where possible, the designated external smoking area will be clearly marked to aid with social distancing.
What payment methods will you accept?
When paying at the bar, contactless payments will be encouraged, with the limit increased to £45 for cards (Apple/Google Pay £100). This will be promoted at the till point.
Cash will be accepted through a reduced number of tills.
What will you do, if a customer is suspected to have COVID-19?
If a customer presents with symptoms of COVID-19, has breathing difficulties or where there is potential risk to life, the team will follow government-provided COVID-19 protocols.
How will you store my Test and Trace details?
We will store your details in line with current GDPR however we will only keep your details for a maximum of 21 days during this time to help with Test and Trace. For more information please visit the UK Government website.